Smarteh Mobile Manager
4. 6. 2020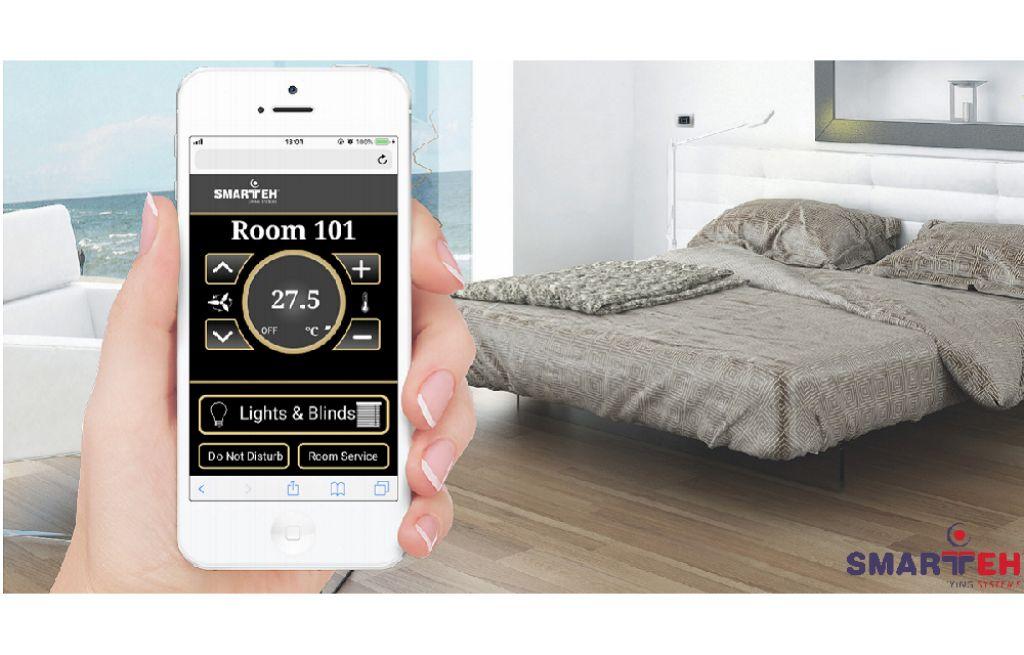 Room guests can control available functions of a room using standard electric switches or by Smarteh multi-functional touch switch panels.
For guests who want to take control of their hotel staying a step further Smarteh have designed Smarteh Mobile Manager to control room by their mobile device.
Room guests logs in Smarteh Mobile Manager with "Room ID" and "Password" provided by hotel receptionist or operator.
Through an intuitive and easy to use interface the guest can remotely control room functions, such as:
➢ Temperature control
➢ Fan speed control
➢ Lighting control
➢ Shades control
➢ Room status
➢ Environment scenarios
➢ Air quality / Ventilation
Smarteh Mobile Manager brochure can be found on the following webpage:
http://www.smarteh.si/data/web_support_files_file/smarteh_mobile_manager.pdf
​You are welcome to contact us on sales@smarteh.si for further information.