NEW LPC-2.C06 Universal Asynchronous Receiver Transmitter (UART) module
21. 6. 2021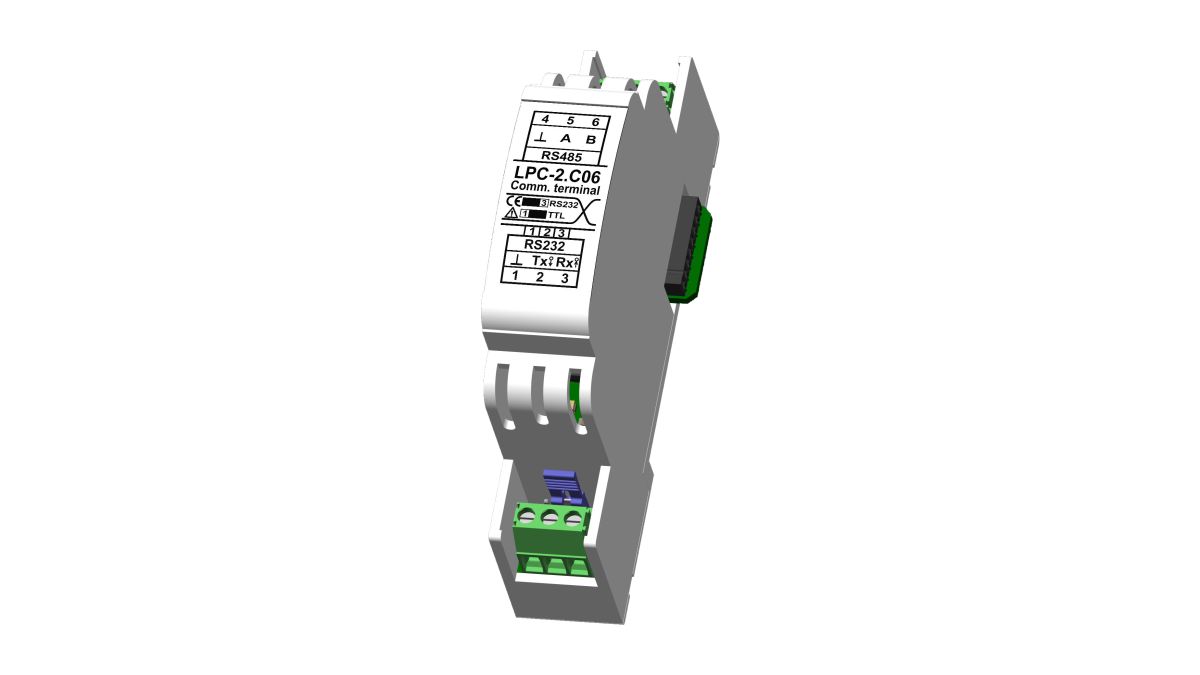 LPC-2.C06 is a Universal Asynchronous Receiver Transmitter (UART) module that supports RS-232, TTL or RS-485 line interface.
Connection and data interface with various devices/systems can be established, for example with fire control systems, weighing and other measurement devices etc.
The main feature of the module is the gateway function between UART protocols and e.g. LPC-2.MC9 PLC main control module program or/and it's various protocols supported.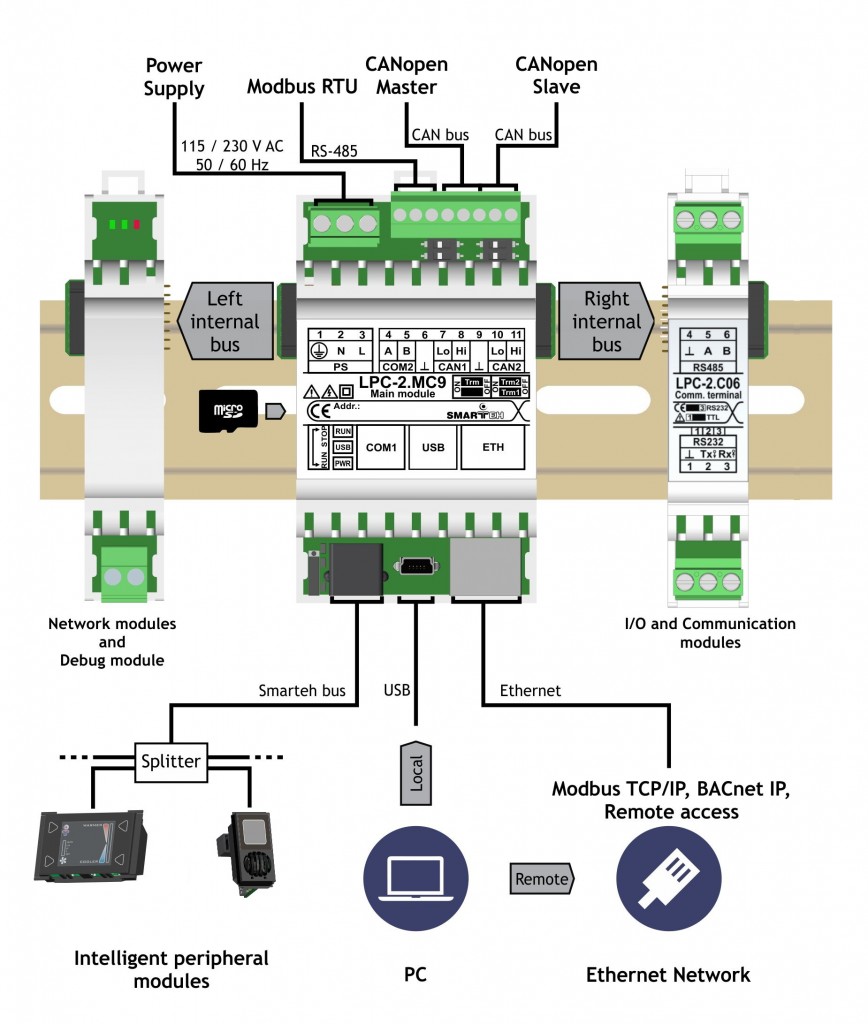 LPC-2.C06 is controlled and powered from the main module (e.g. LPC-2.MC9) via the internal bus.
Smarteh LPC-2.MC9 main module is freely programmable PLC (Programmable Logic Controller) with integrated Ethernet connection and can be used as a Modbus TCP/IP Master and/or Slave device or BACnet IP (B-ASC).
LPC-2.MC9 main module have also two CAN bus for CANopen protocol and RS-485 bus for Modbus RTU master protocol, used e.g. for local or remote connection to other PLCs or HMIs.
LPC-2.MC9 main module can be easily integrated into any Building Management System (BMS), Energy Monitoring System (EMS) or IoT Clouds.
User programmable code possibilities in Python programming language as RESTful API, SQL connection, Webpage data exchange, sending E-mails (SMTP), …
In addition, LPC-2.MC9 is designed to connect additional input, output modules on the right and network modules on the left.
Hardware configuration is done using Smarteh IDE free programming software, used to design user configuration selecting from a wide range of modules in a single configuration.
LPC-2.C06 User Manual can be found on the following webpage:
https://www.smarteh.com/wp-content/uploads/2020/12/225c0620001001_lpc2_c06_usrman-2.pdf
You are welcome to contact us on sales@smarteh.si for further information.