All in one Graphical Operation Terminal LPC-3.GOT.131
28. 3. 2018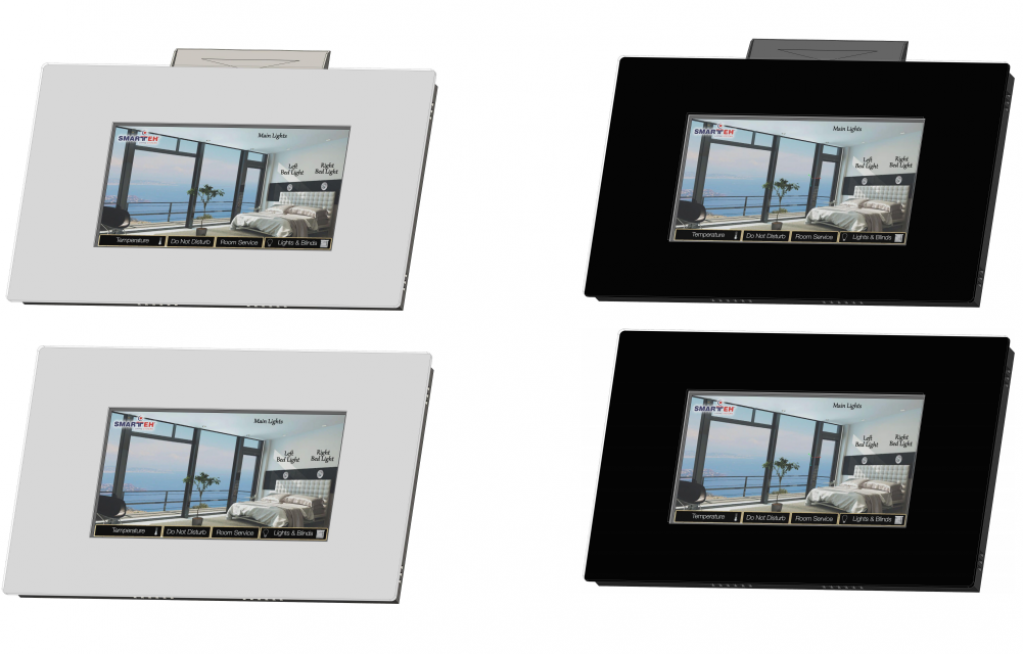 The access system is one of the top priority security segments in the hotels and other commercial buildings.
Our latest all in one Graphical Operation Terminal LPC-3.GOT.131 with capacitive touch screen is designed to control various control functions in hotel room or other building premises.
With integrated RFID functionality LPC-3.GOT.131 can be used as a comprehensive room access reader or room card holder.


With LPC-3.GOT.131 the users – guests will feel safe and comfortable and the building management will have powerful tool for complete supervision over the access in the building.
By integration with in Building Management System (BMS) gives a building operator and property staff complete overview and control over room statuses and energy consumption.
Bellow we listed only some of the features and advantages of our LPC-3.GOT.131:
➢ With Integrated MIFARE RFID reader, room control panel can be offered also as a card holder or RFID card access reader with door bell function and room status indicators.
➢ Graphical user interface and functionality can be freely designed in our free of charge programming tool Smarteh IDE 5.3 . This means that screen pictures, control and status objects can be easily designed to match individual high end design and functional requirements according to the project needs.
➢ Controlling of air-conditioning, lighting, room statuses and curtains/shades can be managed from one room control panel without need of various distributed switch panels and thermostats.
➢ Multi-screen display system enables a large selection of room functions and graphical interfaces.
➢ With integrated Programmable Logic Controller (PLC) functionality the system operator or support team have remote access to room control panel, offering the end user support, troubleshooting and application transfer from dislocated office.
➢ Multi language menu presents to the guest comfortable and pleasant environment.
➢ Card holder is working as a energy saving switch, optimizing room energy consumption when the room is unoccupied.
➢ Data of room control panels can be easily synchronized between them or among other room panels E.g. bedside panels and thermostats.
➢ Room control panels can be managed through Building Management System (BMS) and further on with data exchanging with other property management systems E.g. Hotel Management System (HMS), achieving easy operation, energy saving, low-cost maintenance and fast reaction before a guest even notices a malfunction.
➢ Integrated open communication protocols as Ethernet Modbus TCP/IP (Master and/or Slave), BACnet/IP (B-ASC), Modbus RTU (Master) and CANopen (Master and Slave).
➢ Competitive pricing.
Send us an inquiry on sales@smarteh.si
LPC-3.GOT.131 User manual can be found on the following webpage:
https://www.smarteh.com/products/industrial-automation/operator-terminals/4-3-lcd-plc-based-touch-screens/